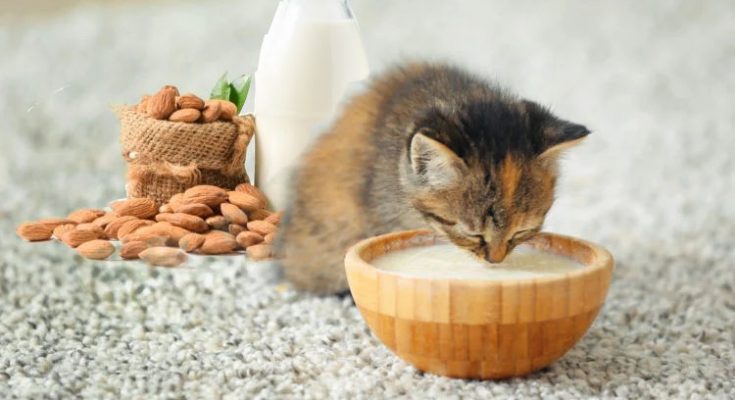 Maybe you've been thinking about ways you can spice up your cat's diet. She eats the same couple of things for every single meal—she deserves something special to eat or drink!
But you're not sure exactly what you can give her. You've probably heard that cats can't really have dairy. Their bodies can't digest lactose, which is the sugar found in milk.
And yet, you can't get that image of a kitten lapping up a bowl of milk out of your mind. It's just so cute!
So, you might be thinking of turning to dairy-free alternatives. A popular dairy-free drink is almond milk. But you may find yourself faced with many understandable questions: is that safe for cats? Can cats drink vanilla almond milk and be healthy?
Today we're going to answer your questions regarding what almond milk is and how you can allow your cat to safely enjoy a treat like this.
What's in almond milk?
Almond milk is basically just almonds and water. It's made by blending almonds with water, then straining out the solids to produce a smooth, creamy drink. If you avoid dairy in your diet, you're probably familiar with this beverage.
So, is it ok
…
Can Cats Have Almond Milk?

Read More